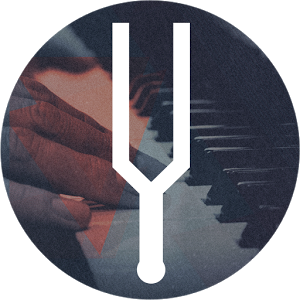 Complete Ear Trainer
This is ultimate ear training app for musicians. Develop your relative pitch to the full by improving your aural skills and your music theory knowledge. This will better many aspects of your life as a musician, be it regarding improvisation, composition, arrangement, interpretation, singing, or playing in a band.
Designed like a video game and with strong pedagogical concepts in mind, this app will make you truly master each interval, chord, scale, etc. before taking you to the next one.
Features:
Below are some eye-catching manifest features which you will experience after free download and installation.
• 150+ progressive drills arranged over 4 levels / 28 chapters
• 11 drill types, 24 intervals, 36 chord types, chord inversions, 28 scale types, melodic dictations, chord progressions
• Easy mode: 50+ progressive drills arranged over 12 chapters especially designed for beginners
• Play a selection of 21 drills in arcade mode
• 5 octaves of actual recorded grand piano sounds
• In each chapter, a theory card will introduce you to the concepts you will need to know
• No need to know how to read music on a staff
• Designed like a video game: earn 3 stars in each drill of a chapter to unlock the next one. Or will you be able to obtain 5-star perfects?
• Compare scores amongst your friend circles and see how you rank against other players worldwide
• Don't want to follow the preestablished path of progression? Create and save your own custom drills and rehearse them at your own convenience
• Create full custom training programs and invite friends or students to join them. If for example you're a teacher you can create custom programs for your students, add drills every week and see their scores on private leaderboards
• Never lose any progress: cloud sync across your various Android and iOS devices
• 7 additional sound banks are available, all with actual recorded sounds: vintage piano, Rhodes piano, electric guitar, harpsichord, concert harp, strings and strings pizzicato (optional in-app purchases)
• Google Play Game Services: 25 achievements to unlock
• Google Play Game Services: leaderboards (global, per level, per chapter, easy mode, arcade mode)
• Nice and clean material design user interface
• Designed by a musician and music teacher with a Royal Conservatory master's degree
What's New:
• All sound banks are now free
• Global statistics
• New app icon
• You can now click on the items before a drill starts to play random interval, chords, scales, etc.
• In spelling drills, the notes will now be played after a correct answer
Note: Extract data archive on your internal memory. Install apk, launch, enjoy!
Screenshots:
⦿ Full Features Unlocked | Contains Ads Free ⦿
Supported Android Versions: 4.0.3+
Free Download Links:

Complete Ear Trainer v1.6.4-1577 Unlocked Apk
Do not forget to say THANKS if you like our post. Support KaranAPK by giving good rating and sharing this post with your friends on social media.