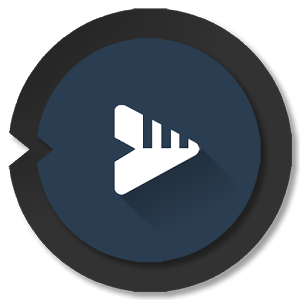 BlackPlayer EX
BlackPlayer Exclusive – Premium MP3 Music Player Direct Download from KaranAPK.
Features:
Below are some eye-catching manifest features which you will experience after free download and installation.
– Folder view
– 6 Extra Fonts
– 10 Color accents.
– 3 Extra Themes
– White Widget theme.
– Customizable crossfading
– Customize the Library pages completely. Add, Remove and sort.
– Custom grid size for Artist & Albums.
– Show Bitrate, samplingrate and format in Now Playing page.
– Manually search and set Artist images.
– Blacklist Folders and Tracks
– White widget theme.
– Zap, discover your music fast with this smart function. Auto plays random music tracks for 5 seconds each.
– Floating window control widget
– Visualizer, customizable (Beta)
– Widget and Notification customizations.
– View Artists as bigger grid.
– View Genres as List and as Big list.
– Played Tracks can be tracked monthly instead of weekly.
– Blur effect to Lockscreen or Widget.
– 2 Extra text animations
– 1 Extra transition effect
– Developer love!
– More upcoming features! EX version always gets the new features first!
What's New:
– (NEW) The text and buttons in Now Playing can now be 'Color UI' (colored similar as the album cover).
– (Slightly broken) New internal system of keeping track of played Tracks for the new Custom audio library. All Tracks, Albums and Artist can now be sorted by Most played everywhere.
– The currently playing track text color can now be changed.
– Album tag editing now available for the custom audio library.
– Default theme changed to 'Concept 2'
– Updated translations.
Screenshots:
Supported Android Versions: 4.0.3+
Free Download: Full Features Unlocked | Contains Ads Free

BlackPlayer EX v20.39 build 272 Final [Mod] Paid Apk