Feeling boring with playing non-fun android games then try Simulation Games. Simulation games are one of the most popular games over android world. Here you will always learn something new about real-world concepts or develop your creative skills and engage your mind that why you will never feel boring with these games. Simulation Games are most popular on mobile because the controls work very well on touch screens. Here are 5 games we like, that make us think while having fun.
Challenge Your Intellect With These Simulation Games!
1. Flight Pilot Simulator 3D Free
Flight simulation games are wildly popular on Android. However, there aren't a ton of really good ones. Thankfully, Flight Pilot Simulator 3D seems to fit the bill. It features a variety of planes in different configurations along with excellent graphics, partially realistic physics, and more. You can play in open flight mode and just cruise the breeze, participate in timed races, put out forest fires, and, of course, there is the obligatory perfect landing task. The in-app purchases can get a little expensive, but the game is pretty good overall.
DOWNLOAD ON GOOGLE PLAY: Link
2. SimCity BuildIt
SimCity BuildIt is a streamlined take on the classic that lets you build and manage a city from the ground up. This may be the best SimCity has ever looked, but longtime fans who prefer high-level civil engineering to tap-and-wait resource gathering may find themselves wanting a bit more control.
Why we love this:
– A visually delightful urban-planning game
– Visit other players' cities to purchase resources at discounted prices
– Helpful in-game advisers guide new players in the right direction
DOWNLOAD ON GOOGLE PLAY: Link
3. Design Home
With its static interface and lack of music, Design Home doesn't feel like a typical game. A wide variety of furnishings from real-life designers can be purchased with in-game currency or real money, providing plenty of inspiration for your next trip to the furniture store.
Why we love this:
– Great for home décor enthusiasts
– Pit your design skills against other players' for in-game currency and rare furniture in rotating challenges
– A stunning variety of locations has us fantasizing about our dream homes
DOWNLOAD ON GOOGLE PLAY: Link
4. Choices: Stories You Play
From fantasy to mystery to romance, this series of interactive stories is perfect for your inner drama queen. Each narrative is tailored to the choices players make during key moments, though we wish the more exciting outcomes weren't locked behind in-app purchases.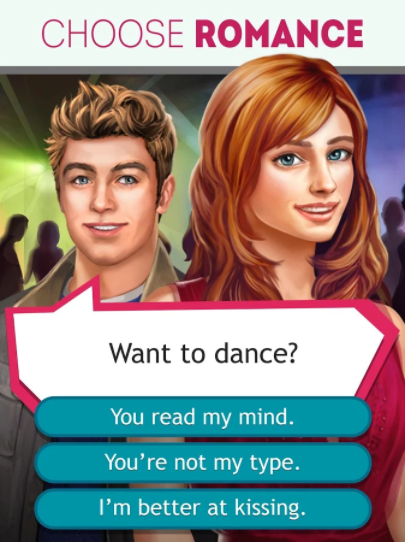 DOWNLOAD ON GOOGLE PLAY: Link
5. Fallout Shelter
Fallout Shelter dominated headlines back in 2015 when it came out. It's lauded for its fun game play, classic Fallout quirkiness, and excellent freemium strategy. In this one, you build a fallout shelter (roll credits) and populate it with dwellers. The dwellers do various jobs to keep the vault going. They also interact with each other in a variety of interesting ways. The idea is to create the best vault ever, explore the wasteland, and create a thriving community of living people. Even in 2017, it's one of the best simulation games there is.
DOWNLOAD ON GOOGLE PLAY: Link
Bonus:-
6. Surgeon Simulator
Surgeon Simulator is one of the most ridiculous simulation games on the list. In this one, you act as a surgeon and you must fix what ails your patient by whatever means possible. If that means beating them over the head with an EKG machine or hacking away like a butcher gone mad, then so be it. Much like Goat Simulator, this game is really about seeing just how far you can go before the game stops you and, as it turns out, the game lets you go pretty far. You may want to skip this one if you have a weaker stomach.
DOWNLOAD ON GOOGLE PLAY: Link